Find a New Home with AM Realty
As a prospective tenant, you want to know what kind of service you can expect when you lease a new home from a Charlotte property management company. You want to be sure your needs will be acknowledged and your voice will be heard. 
At AM Realty, we pride ourselves on our tenant service, and consistently strive to make things easier for you. We handle all maintenance requests and concerns in a quick and efficient manner. We provide an online platform for rent payments and routine repair needs. We're always here to help.
Available Properties
Think about where you want to live next. Maybe it's a single-family home close to great schools or a sleek apartment in the city. We want your next home to be your best home, and we're here to help you find it. Browse through our available listings and let us know if you have any questions about specific properties. We can help you schedule a showing and talk about our application process.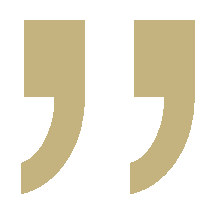 I wholeheartedly recommend AM Realty to anyone looking for their next home! Allison and her staff have always addressed any need that has come up in a timely manner! They reached out to me during the passing of my mother and again when a frightening break-in occurred in my home by sending flowers to brighten my day! I cant express enough the professionalism and efficiency of the whole company.
Apply for a Home with AM Realty
We believe in being thorough while remaining efficient. No one wants to wait for weeks to get an answer, so we screen your application quickly and let you know when you've been approved for a new home. 
Within 24 hours of application approval, you'll need to send us the security deposit in full. This takes your home off the market while the leasing process moves forward. The security deposit can be paid online, through a certified check or money order at our office. If alternate arrangements need to be made, they will be decided on a case by case basis. We will make all efforts to accommodate applicants and tenants.
Concord
Kannapolis
Mint Hill
Matthews
Gastonia
Ballantyne
Highland Creek
University
West Charlotte
SouthPark
Uptown
NoDa
Plaza Midwood
Davidson
Huntersville
Mooresville

Jul 20, 2021
Survey
•
AM Realty, LLC
•
Lynne

Jul 20, 2021
Survey
•
AM Realty, LLC
•
Katrina


Jul 20, 2021
Google
•
AM Realty, LLC
•
Lynne

Jul 15, 2021
Survey
•
AM Realty, LLC
•
Joseph


Jul 7, 2021
Google
•
AM Realty, LLC
•
Philip

Jul 1, 2021
Survey
•
AM Realty, LLC
•
Will

Jun 14, 2021
Survey
•
AM Realty, LLC
•
P

May 28, 2021
Survey
•
AM Realty, LLC
•
Ginny
HAVE Questions About Property Management?
AM Realty, LLC.
10718 Carmel Commons Blvd, Suite 220
Charlotte, NC 28226