Charlotte Property Management
Servicing the Queen City and surrounding areas since 2009.
PAY RENT ONLINE
Pay rent online via AppFolio, allowing tenants to review fees, and modify payment options.
Have Maintenance Issues? Access our tenant portal 24/7 online to submit a maintenance request.
Available Properties
Browse through our available listings and let us know if you have any questions about specific properties.
MANAGEMENT SERVICES
Get Full service Charlotte property management or tenant procurement services with AM Realty.
What Is Your Property Worth?
Higher Standards of Property Management Lead to a Better Investment Experience

AM Realty provides high quality property management services for single-family homes, apartments, and condominiums throughout the greater Charlotte area. We provide leasing and management services for individual units and homes, as well as multi-family properties, working with individual landlords renting out a single property and investors who are growing a real estate portfolio.
Our higher standards mean that we do more than meet your needs. We exceed your expectations, delivering a stress-free and profitable investment experience for you, and a comfortable, responsive rental experience for your residents.
Protecting Your Investment Property is What We Do Best

You get more than great tenants and on-time rent collection when you work with AM Realty. You also get peace of mind. We protect the condition of your investment and its value. This starts with thorough tenant screening and ongoing inspections. Our 24-hour maintenance program ensures that there's never an emergency at your property that isn't addressed urgently and efficiently.  
Investing in Charlotte rental properties is a great way to build wealth and establish financial security. It also comes with risks and liabilities. Let us take care of the headaches and hassles.
Tenant Screening Owners in Charlotte and Concord Can Trust
We screen tenants thoroughly and in accordance with all state, local, and federal fair housing laws. When applicants express an interest in your vacant property, we require all adults 18 years of age and older to complete an application. Then, we conduct a rigorous background check in which we:

Read More
Check credit reports and financial history

Look for prior evictions

Verify employment and income

Evaluate rental history and landlord references
The AM Realty team meets all prospective tenants in person to verify their identity and make sure we are renting your home to individuals who are responsible and able to pay rent on time every month.
Kannapolis and Mint Hill Rental Property Inspections
Good property management means doing more than just the minimum. We won't settle for a simple and quick check of your property before and after a leasing period. Instead, we send a team of licensed and insured inspectors to check your property and document itse condition at the time of a tenant move-in and when that tenant moves out.

Read More
We also inspect the home at least once during the lease period. Getting inside your property while your resident is in place allows us to ensure there isn't any deferred or unreported maintenance threatening the condition and value of your property. It also gives us the opportunity to make sure the tenant is keeping your home clean and well-maintained while following the terms of the lease agreement.
24-Hour Maintenance for Homes in Matthews and Gastonia
Maintenance emergencies tend not to happen during business hours. That's why we've created a 24-hour maintenance hotline to serve your residents and take care of your investment home.

Read More
Tenants have access to our team of Charlotte property managers 24 hours a day and seven days a week. Owners can always get in touch with us if there's an emergency, too. We act quick to resolve issues and always inform owners of emergency or routine maintenance.
Talk To Our Team About a Market Analysis
Establishing the right rental value for your Charlotte property is critical. A price that's too low means you lose money every month. A price that's too high means you might be facing a longer vacancy period or a stream of unqualified tenants who are willing to pay more because they're getting rejected elsewhere. We price your home according to the market and the competition. You can count on us to deliver the best data and the most reliable rental range.
When we talk about embracing customer service, we're talking about all our customers – owners and tenants. Choosing to rent a home through AM Realty means working closely with a responsive and accessible team of property managers who want you to have the best possible rental experience.
Current Tenants
Current tenants have access to a 24-hour maintenance line and can pay their rent conveniently and securely online. We know you're busy with work and school and raising a family and following your passions and pursuits. There's no need to deal with the stress of remembering to mail a check. Log into your tenant payment portal online and take advantage of our easy platform.  
Future Tenants
If you're looking for a rental home in Charlotte, Concord, Kannapolis, Mint Hill, Matthews, Gastonia, or any of the surrounding neighborhoods, check out what we have available. Whether you're looking for a single-family home with a large yard or a new apartment in a modern building, we can talk about where you want to live and what you'll need to feel comfortable and happy in your new home.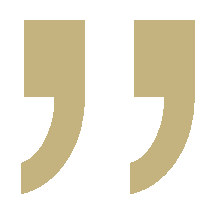 The unit I live in with AM Realty had some unexpected renovations that had to take place. They worked diligently with the city to get these done. Which is not an easy task. They also helped me out with my lease when I needed it. You can tell they work extremely hard! Happy to work with Allison through all of these issues.
Concord
Kannapolis
Mint Hill
Matthews
Ballantyne
Highland Creek
University
West Charlotte
SouthPark
Uptown
NoDa
Plaza Midwood
Davidson
Huntersville
Mooresville

Dec 6, 2022
Survey
•
AM Realty, LLC
•
Marnie

Dec 6, 2022
Survey
•
AM Realty, LLC
•
Bryanna


Dec 5, 2022
Survey
•
AM Realty, LLC
•
KQ

Dec 5, 2022
Survey
•
AM Realty, LLC
•
Cindy

Dec 5, 2022
Survey
•
AM Realty, LLC
•
Jean

Dec 5, 2022
Survey
•
AM Realty, LLC
•
Ka

Dec 4, 2022
Survey
•
AM Realty, LLC
•
Anita

Nov 23, 2022
Survey
•
AM Realty, LLC
•
RJ

Nov 18, 2022
Survey
•
AM Realty, LLC
•
Daniel
HAVE Questions About Property Management?
AM Realty, LLC.
10718 Carmel Commons Blvd, Suite 220
Charlotte, NC 28226