ABOUT AM REALTY
Local Experience and Professional Results
Innovative and Service-Oriented Property Management
AM Realty was founded in 2009, with the intent to become a provider of world-class service in the property management business. Our innovative business model integrates the customer service and management disciplines of the institutional property management industry at a local level. Our commitment to hiring the very best professionals has resulted in strong business growth, which has made us one of the most respected and trusted local property management companies in North Carolina.
Allison Regets – Owner
Allison brings a wealth of knowledge from an extensive real estate background in sales and property management. She is a rare Charlotte native having grown up in the Queen City. She is a graduate of Johnson and Wales University with a degree in hospitality. Her property management, customer and client relationship skills are above reproach. Allison believes individual client attention is the key to successful, prosperous relationships.
Read More
AM Realty has been established for over 10 years now! AM Realty has the ability to help you invest in properties, sell properties and manage them! We aim to be your one stop shop for all of your real estate needs.
Teresa Sutton – Accounting Manager
After graduating in accounting from Clemson University, Teresa has enjoyed 40 years accounting experience, including 10 years in Public Accounting. She became a licensed NC & SC Realtor® in 2005. The majority of her background is in Residential and Commercial real estate. Teresa has worked for AM Realty since 2011.
Jessica Williams – Leasing Manager
Jessica "Jess" Williams has over 15 years of multi and single-family property management experience. Originally from New York but considers herself a Charlottean having resided here for 12 wonderful years. She attended community college with a focus on business management. She has the pleasure of running the day-to-day leasing operations for AM Realty. "I feel very fortunate to work alongside 2 powerful women with such integrity."
Troy Reece – Head of Maintenance
Troy has a company called AR Comfort. AR Comfort works in conjunction with AM Realty to provide a number of services to our owners, tenants and properties. Troy's company can handle anything from AC maintenance/replacement, appliance repair, hot water heater repairs, general troubleshooting, light plumbing work and more. Troy works as a sub contractor for AM Realty and keeps his rates super low since he has been with the company for over 11 years.
Kaitlyn Bowman – Property Manager
Hayes Irving – Property Manager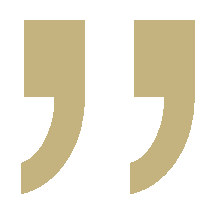 Everyone at AM Realty is highly responsive to all Owners, Tenants and Prospects. Takes care of all owner needs as well as stress free leasing process. Will go above and beyond for most everyone!
Concord
Kannapolis
Mint Hill
Matthews
Ballantyne
Highland Creek
University
West Charlotte
SouthPark
Uptown
NoDa
Plaza Midwood
Davidson
Huntersville
Mooresville




Reviews
Raving Reviews
Renters and Property Owners in Charlotte love working with AM Realty. We let the reviews speak for themselves.
Questions about Property Management?
Visit Us
10718 Carmel Commons Blvd, Suite 220
Charlotte, NC 28226