ABOUT AM REALTY
Local Experience and Professional Results
Innovative and Service-Oriented Property Management
AM Realty was founded in 2009, with the intent to become a provider of world-class service in the property management business. Our innovative business model integrates the customer service and management disciplines of the institutional property management industry at a local level. Our commitment to hiring the very best professionals has resulted in strong business growth, which has made us one of the most respected and trusted local property management companies in North Carolina.
Allison Regets – Owner
Allison brings a wealth of knowledge from an extensive real estate background in sales and property management. She is a rare Charlotte native having grown up in the Queen City. She is a graduate of Johnson and Wales University with a degree in hospitality. Her property management, customer and client relationship skills are above reproach. Allison believes individual client attention is the key to successful, prosperous relationships.
Read More
AM Realty has been established for over 10 years now! AM Realty has the ability to help you invest in properties, sell properties and manage them! We aim to be your one stop shop for all of your real estate needs.
Jessica Williams – Leasing Manager
Jess Williams, VP and Senior Property Manager of the company. Jess has been in property management for around 10 years now and a part of the AM Realty family for 5 of those 10. Her good sense of humor and humble attitude make her a versatile asset as a property management professional. Jess has been in the Charlotte area for over 15 years now and considers it home. Jess has three children and a husband who works at a local Charlotte news station. No task is too big or small for Jess and she is a genuine team player. jess@amcharlotte.com 
Tracie Errington – Maintenance Manager
Tracie is the better half of our maintenance team duo, Three Families. Three Families helps AM Realty with all things maintenance related. Tracie and her team help try to ensure our tenant concerns are addressed in a timely manner and our properties stay looking their best.
Michael Colf – Maintenance Technician
Mike is also a vital part of our maintenance team. Mike is our "Johnny on the spot" for all things maintenance related that need immediate attention. Mike knows our residents well and does all he can to assist them and make their tenancy with AM Realty the best that it can be. Mike has an extensive background in property maintenance and can do all things from fixing a broken toilet to installing a commercial roof!
Kaitlyn Bowman – Property Manager
"Kait" is one of our leading Charlotte area property managers. Kait grew up in Fort Mill, SC, just outside of Charlotte. Kait's energy is infectious and she helps keep our tenants at ease! Her attention to detail regarding the move in process is unparalleled. Kait is a true people pleaser and she will aim to please you too!" kaitlyn@amcharlotte.com  
Natasha Gibson – Senior Property Manager
Natasha is our Fayetteville area senior property manager and licensed NC broker. Natasha has a long history in property management and knows how to juggle all the moving parts that this business requires. Natasha has a background in affordable housing and knows how to keep our tenant base happy. Most recently she extended her education and knowledge of the real estate industry to include general brokerage and sales. So, if it's renting, buying or selling your home, Natasha will have your back." natasha@amcharlotte.com
Samantha Miller – Property Manager
Sam is one of our Charlotte area property managers. Sam's background is property management specifically in the affordable housing sector. Sam's diverse training has made her our resident manager for LIHTC properties, tax credit, low income and affordable housing. Sam's smile will warm the room and when she speaks to our tenants, they know she cares. Sam is a true light and beautiful person to have within the company and an asset for any community. sam@amcharlotte.com 
Asia Armstrong – Property Manager
Asia is one of our Fayetteville area property managers. Asia's background in property management has made her an excellent advocate for resident concerns, an advertising guru and an extremely well rounded property manager to have in any community. Asia helps manage 8 Fayetteville area apartment complexes. asia@amcharlotte.com 
Ashlyn Kornblatt – Accounting
Ashlyn is the head of our onsite accounting department. Ashlyn has worked in property management accounting for over 5 years and is a problem solver like no other. We are thrilled to have added her to our team in early 2023. ashlyn@amcharlotte.com 
Teresa Sutton – Accounting Manager
Teresa was the head of our accounting department for 15 years. Teresa only recently went into semi-retirement. We are so sad to have her leave but are grateful for her years of dedication and hard work. Teresa still works in a part time capacity. teresa@amcharlotte.com
Garrett Butler – Internal support
Garrett has been an active part time member of the AM Realty team for over 2 years now. Garrett's willingness to please and jump on any project big or small has made him a diverse and important part of AM Realty. Garrett is currently in college but has been a true asset to our team.
Daysi Tadeo – Admin Support
Daysi is an amazing new member of our multifaceted team. Daysi is bilingual and eager to help. Her expertise in renewals helps our team stay on track and up to date. We are thrilled to have her as part of the team. daysi@amcharlotte.com
Brandi Huey – SC Property Manager
Brandi is the newest member of our growing portfolio. Brandi will be heading up our South Carolina division. Brandi has a military background which has provided excellent training and skills for her to utilize in her property management career. Brandi knows how to keep the machine going and is not afraid to roll up her sleeves and get the job done. brandi@amcharlotte.com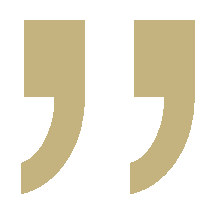 Everyone at AM Realty is highly responsive to all Owners, Tenants and Prospects. Takes care of all owner needs as well as stress free leasing process. Will go above and beyond for most everyone!
Concord
Kannapolis
Mint Hill
Matthews
Ballantyne
Highland Creek
University
West Charlotte
SouthPark
Uptown
NoDa
Plaza Midwood
Davidson
Huntersville
Mooresville






Reviews
Raving Reviews
Renters and Property Owners in Charlotte love working with AM Realty. We let the reviews speak for themselves.
Questions about Property Management?
Visit Us
10718 Carmel Commons Blvd, Suite 220
Charlotte, NC 28226